I love award shows!  I love the speeches, the songs, and best of all, when the music comes on mid-speech and the winner powers through it. So, this year I have decided to host my own version of an award show, and I am going to make it an annual thing – it's the iCONECT Feature of the Year Award. For our inaugural year there will be only one category — Feature of the Year. Who knows what these awards could become in coming years.
The best part of this award show is that you get to vote for the best feature of the year. For the next few days, I will be highlighting the nominees. Leave a comment – your vote – on any post to tell me what you think was the best feature of this year.
Today's Nominees are:

Password Enhancements – changes to passwords in 9.15 allowed users to have the power to reset their own password. In 9.18, the password requirements were increased to meet FedRamp standards, providing users with a guided list of the requirements.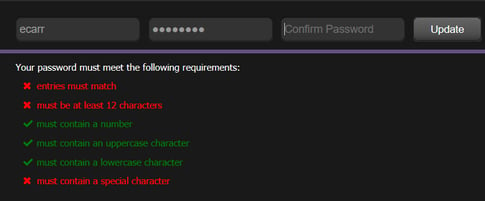 Fix Page Rotation – introduced in 9.20, this new Mass Action works on both native files and images, automatically detecting which documents need to be rotated and then change their orientation. Once rotated, the pages will stay rotated so users can move through a document with fewer clicks.

Search Term Report – revamped in 9.15.5, the Search Term Report offers the ability to folder the results of a search during report generation. We highlighted this feature during a recent webinar and received great feedback on what should be next for this feature.
Remember voting will take place this week! To vote, leave a comment with your choice. If you're a certified administrator, you receive one credit! We will announce the winner next week.