I think the debate of whether it is better to rent than to own has been decided. For me I have been a homeowner for most of my adult life, and while it comes with its challenges, everything under the roof is mine and open for improvement. From a new bathroom vanity to refinishing the original hardwood floors, all of it is under my control, and I love it.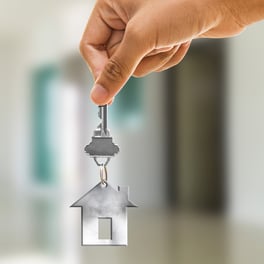 With iCONECT's recent acquisition of a copy of the ayfie Inspector source code, we as an organization are done renting. We now have a gold copy of the highly regarded artificial intelligence code base and we can use it to implement traditional e-discovery features and expand our AI offerings to improve speed and accuracy of document review.
Currently iCONECT uses ayfie in Email Threading, Near Duplicate Detection, Entity Clustering and Conceptual Searching including iCONECT's XMPLAR, so the walls and roof of our new home are solid. Now it is time take some of those features, enhancements, efficiencies, and future-think ideas which were historically impractical and make them a reality.
As many of you know, I am a true "Gen Xer", so I am happy to have a garage door opener that works. My best friends, however, have a super smart home, and use AI to help control the temperature in the house, a visual doorbell for security and a smart oven that starts warming up on their way home from work. AI is making life easier for everyone in all kinds of ways. With ayfie, we plan to take their amazing AI components and put them to work for a smarter document review.
In addition, with this acquisition we have secured our analytic future. We don't have to worry about what our landlord may do as we now own the house. We have the resources, talent and now the tools to add our special touches to it, including making it smarter, faster, and stronger.
Now iCONECT has room to grow, change and improve with the acquisition of the ayfie code base, and we are looking forward to it! While everyone may not choose to paint their kitchen walls the bright orange color of Benjamin Moore's Pumpkin Pie like I did, when you are the owner you get to choose what to change or improve and what stays because it is already great.