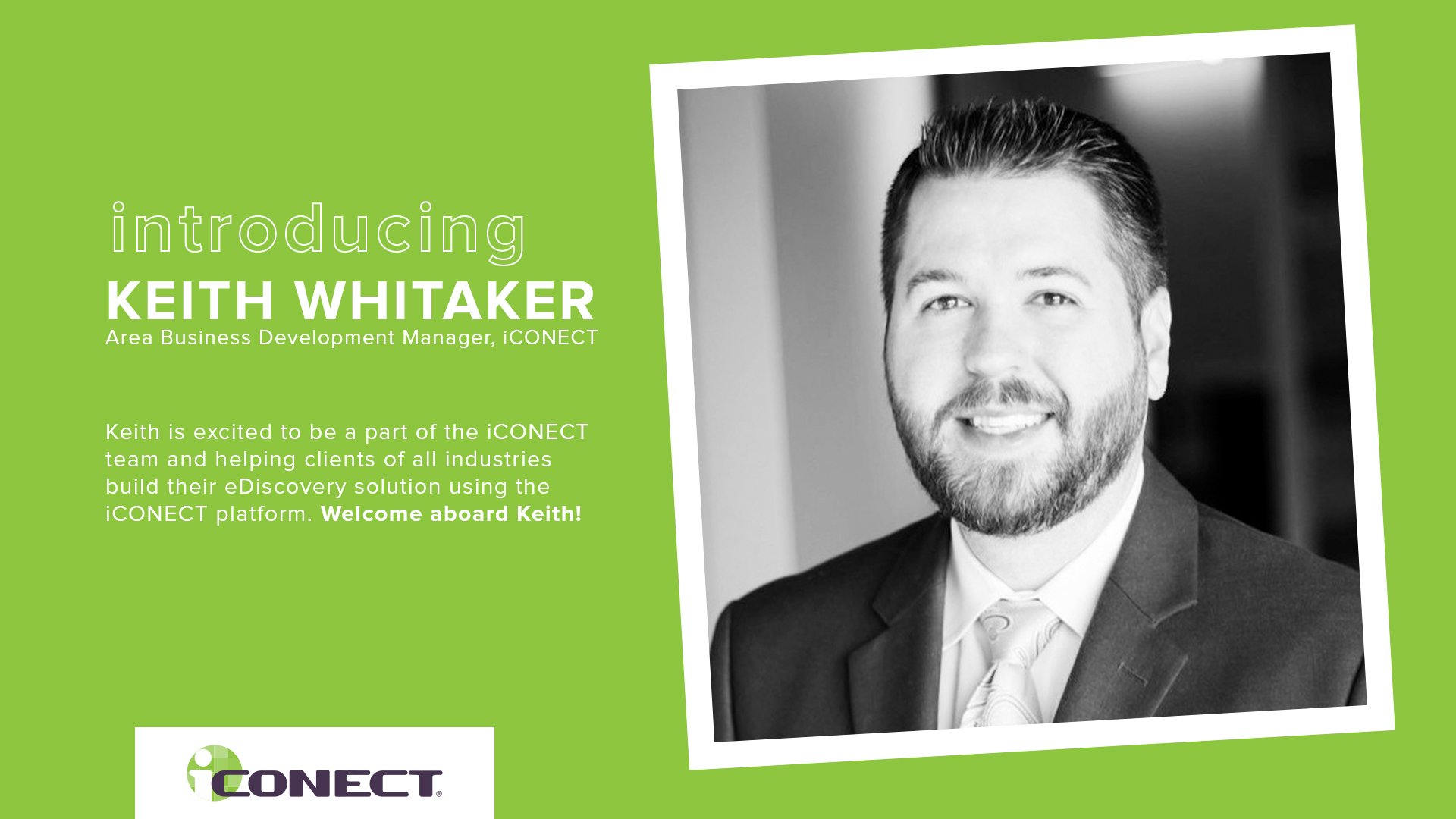 Keith has built relationships and partnered with law firms of all sizes and Fortune 1000 corporate legal departments throughout the U.S. to deliver customized solutions to help organizations solve their technology challenges and achieve positive outcomes to advance their business forward.
His experience in leading and managing teams and territories will assist iCONECT to grow through his client first mentality to build loyal, long-standing relationships with clients, colleagues, and team members. He excels in understanding a client's business and identifying their associated needs to deliver customized solutions to meet their goals and challenges.
In his new position as Area Business Development Manager at iCONECT, Keith is excited to be a part of the iCONECT team and helping clients of all industries build their eDiscovery solution using the iCONECT platform. Welcome aboard Keith! Feel free to ask him about eDiscovery at iCONECT, and reach him at kwhitaker@iconect.com.