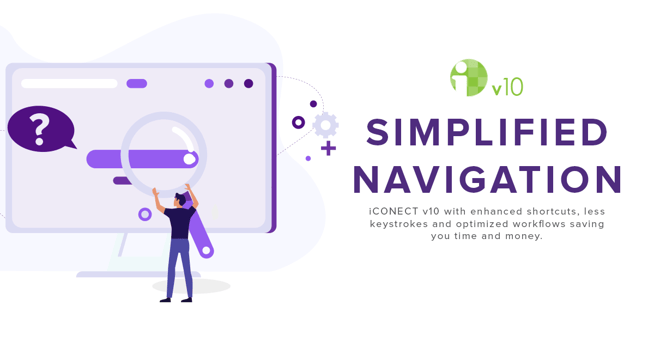 We all love easy. Staples created a whole campaign around an "Easy Button", and I get it! Life can be hard. We have made creating a new project, loading data, and then producing it after review a breeze in iCONECT Version 10.
As an administrator there is some setup that needs to be done. You will need to create or modify your existing templates to use these new super simple features.
A new project can be created from the My Projects page, and just a few items are needed to create it: a name for the Project, a template to base the Project on, and a client association, and for most users, there will only be one.
The project is created in a matter of seconds, and once done, it lands the user on the Imports page, and there may be 1 or 2 options to import data. If your system has iCONECT Processing, a user can drag & drop unprocessed data, like .zip or .pst files, or a user can upload processed data, like a production that has been received or data that has been processed through another processing engine. Again, there are just a few fields that need to be filled out and the import is running.
Once the data is imported the user can start reviewing. When the review is done, a production out of the system is just as easy: a production template needs to be created, but once that is done, it is a few clicks for the user, and they have their production.
It is so easy to get data in and out of iCONECT now. If you have been using iCONECT for while you will be blown away by how easy it is; if you are a new user or will soon be one, we have made eDiscovery review easy peasy for you too.
Want more? Book your demo below!