My award show continues with the final 3 nominees for the iCONECT Feature of the Year:
Here is a recap of the other 6 nominees:
| | |
| --- | --- |
| | CAL – Oversight and Predict |
| | Easy Imports |
| | NOT Folder Search Shortcut  |
| | COVER: Mass Action Redaction |
| | PII Searching  |
| | Comments update |
Remember voting can be done today!  To vote, leave a comment with your choice for feature of the year. If you're a certified administrator, you receive three credits! We will announce the winner on Friday December 18, 2020.
Quick Productions – Introduced in 10.0, Quick Productions makes running a production super simple for users. Administrators create a production template using Production Manager. After sharing it with users, it can be used on the Productions page. Users simply choose the folder of documents they want to produce and select a template. The production runs and the users can download the results from the same page. To help productions run smoothly, in 10.4 we introduced pre-check options. Administrators can set options to be sure all documents  will produce without issue.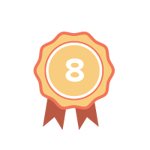 iCONECT API – The iCONECT API allows developers to work with objects in iCONECT, including advanced functionality like managing clients, projects, records and native files.
The iCONECT API includes documentation with examples to help you start making API calls. The iCONECT API uses common RESTful verbs: GET, POST, PUT and DELETE requests with JSON arguments and JSON responses.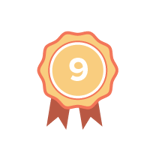 Project Settings for Templates – 10.3 and 10.5.2, more project settings were added. This not only helps with the current project, but also helps for any projects created from a template since the settings carry over.  Field templates for Table View and Document View and the Text tab can be designated to retain the best field layout for users. Document Groups can be identified to put your users right into Email and Attachment view with no extra clicks.
So those are the nominees. Vote below by leaving your choice for Feature of the Year in the Comments section below. If you think we missed a feature in our list of nominees, put that in the comments too!
Just remember, if you're a certified administrator, you will receive three credits! We will announce the winner on Friday December 18, 2020.