My award show continues with the final 3 nominees for the iCONECT Feature of the Year:

Logging in Elasticsearch – Introduced in 9.18, we moved the iCONECT logs from SQL (or SQL Compact) into Elasticsearch. These changes allow for more information on the History tab in Document View. In the Logs tile, this allows for searching across many months. This is the first step in fully implementing Elasticsearch as iCONECT's search engine.

Table View Changes – Introduced in 9.15 (and not without some hiccups) these changes allows great flexibility over the number of rows users can see in Table View, and allows them a better scrolling experience on the Documents tab in Document View.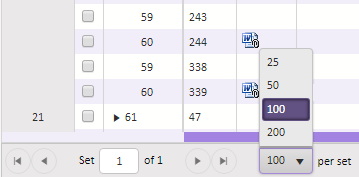 File Sharing – Introduced in 9.15, file sharing allows you to package documents, and distribute them to non-iCONECT users, fully encrypted and password protected. This method is a great way to give someone access to some files without giving them access to iCONECT.
Remember voting will take place this week! To vote leave a comment with your choice. If you are a certified administrator, you receive one credit!  We will announce the winner next week.