When I was in high school and college there would always be one class where the teacher would let you bring in a "cheat sheet". I would spend hours writing it out in the tiniest handwriting, cramming it full of what I thought was going to be on the test, only to get to the test and realize not a single thing would help me. When I took statistics in college, I had a great teacher who always gave out a "formula sheet" before the test. She didn't label the formulas, so you needed to know your stuff, but it was helpful during the exam. These formulas would be labeled the next class and added to your notebook for future use, which made a lot of sense to me.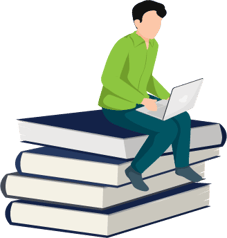 Why the long story about my ancient schooling? Well, with our training classes and COiL webinars, we aim to be the statistics teacher of that story: we don't make useless cheat sheets, we make useful job aids. We make them available in the courses you take, and we add them to our online help.
Anyone with access to Administration help can access our job aids. Our job aids are short and concise, and fall into one of the following categories:
Workflow Specific, such as how to set up your project to use the Render Hidden Content mass action
Feature Deep Dive, such as Exploring iCONECT Indexes
Mini Guide, such as Streamlining Predictive Review
These aids are updated in step with the product, and new aids are added as COiL courses are completed or when a pain point is identified. To find a full list of these wonderful job aids:
Log in to iCONECT. Open Administration.
Click on Help. When the section opens, click on any link to open the full help. Then, click the Home button at the top of the screen.
The Main Help page loads. All of our job aids can be found here.
I hope you find these as helpful as I did when my favorite college teacher provided the statistic formula sheet. If you have an idea for a job aid, feel free to email it to us at training@iconect.com.